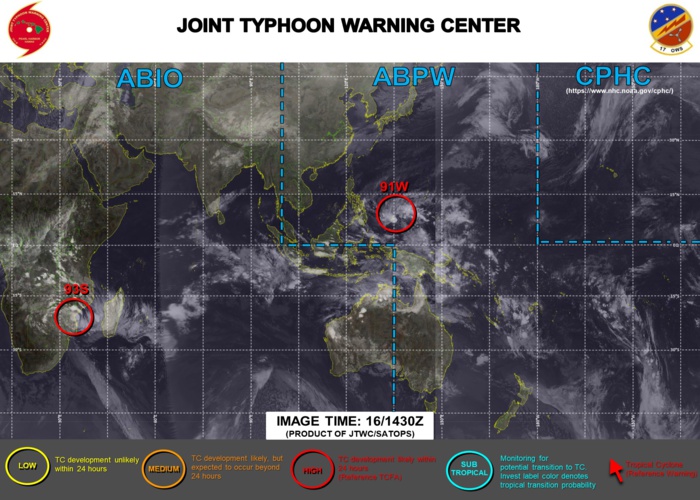 19/15UTC. INVEST 91W IS UP-GRADED TO HIGH. INVEST 93S REMAINS HIGH. 3HOURLY SATELLITE BULLETINS ARE ISSUED FOR BOTH SYSTEMS.
2021 FEB 16 17UTC
#WESTERNNORTHPACIFIC
INVEST #91W
TCFA/UPDATE
As of 12:00 UTC Feb 16, 2021:
Location: 7.4°N 134.7°E
Maximum Winds: 20 kt
Minimum Central Pressure: 1005 mb
LOCATED AT 16/12UTC APPROXIMATELY 27 KM EAST OF BABELTHUAP, PALAU, FSM.
CURRENT POTENTIAL FOR THE NEXT 24HOURS: UP-GRADED TO HIGH
Satellite bulletins are to be found in the comments of this post on
JTWC BIS
Patrick Hoareau
Météo974
M974World
Cyclone Class 4
Cheers,PH.
Joint Typhoon Warning Center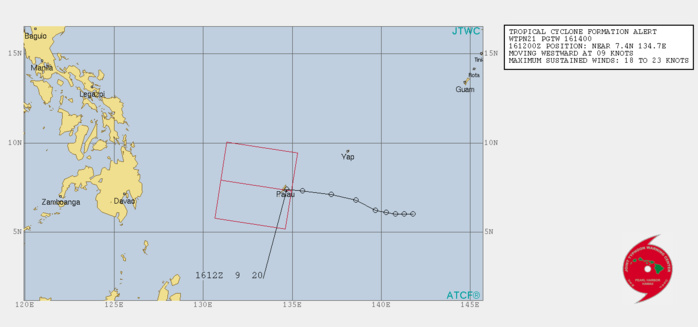 INVEST 91W. TROPICAL CYCLONE FORMATION ALERT(TCFA). INVEST 91W IS IN A FAVORABLE ENVIRONMENT FOR DEVELOPMENT WITH LOW TO MODERATE (10-20 KT) VERTICAL WIND SHEAR (VWS), GOOD POLEWARD OUTFLOW, AND WARM (29-30C) SEA SURFACE TEMPERATURES (SST).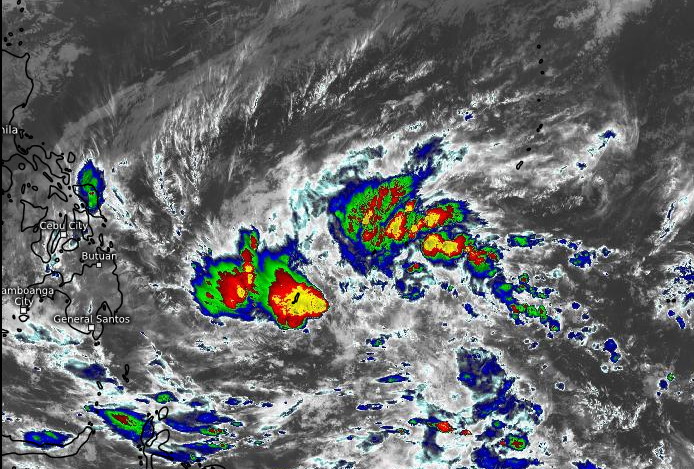 INVEST 91W. 16/1710UTC. ANIMATED ENHANCED INFRARED (EIR) SATELLITE IMAGERY AND A 160927Z SSMIS 91GHZ SATELLITE IMAGE DEPICT FORMATIVE CONVECTIVE BANDING BEGINNING TO WRAP INTO AN OBSCURED LOW LEVEL CIRCULATION CENTER (LLCC).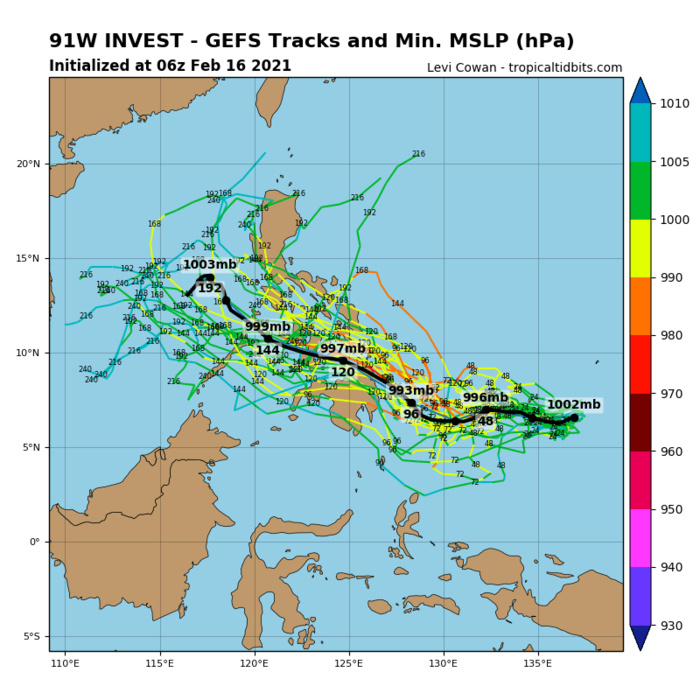 INVEST 91W. GLOBAL MODELS ARE IN GOOD AGREEMENT THAT 91W WILL STRENGTHEN AND CONSOLIDATE AS IT TRACKS WEST-NORTHWESTWARD.