View from Le Morne today at 0652AM. CLICK ON THE IMAGERIES BELOW TO GET THEM ENLARGED
RADAR PIC FROM TACerfs: AT 0151AM the active clouds were beginning to move eastwards towards MAURITIUS.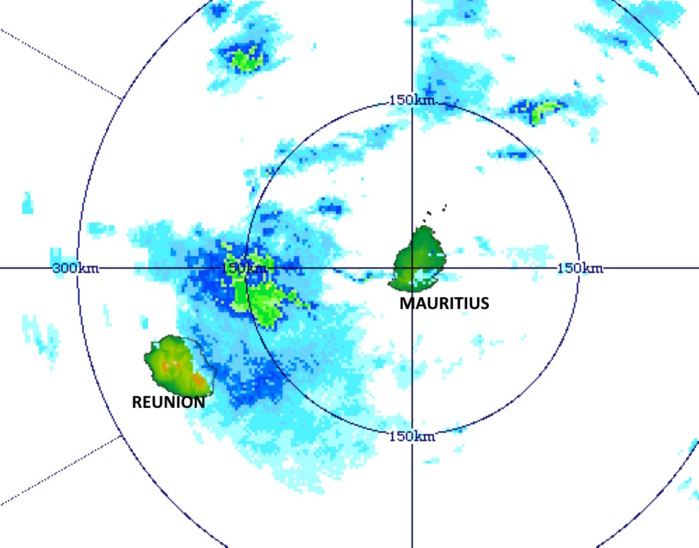 Courtesy of the MMS.
A thundery line remained almost stationary off the northeast of la REUNION last night. It eventually moved eastwards in the small hours today and crossed MAURITIUS.
Wide-spread moderate to temporarily heavy showers ensued.
The western portion was drenched. Rivière Noire recorded more than 50mm of rain in the space of a few hours.
Data from Le Morne are missing at the moment.
Grand-Bassin reports near 150mm over 48h.
4 Bornes reports 124.4mm over 48h.
Cheers,
Patrick Hoareau
0531AM: a rather intense band was crossing the coast especially between Flic en Flac and Le Morne.
24H RAINFALL: from 19/07AM to 20/07AM. Data from Le Morne are missing.