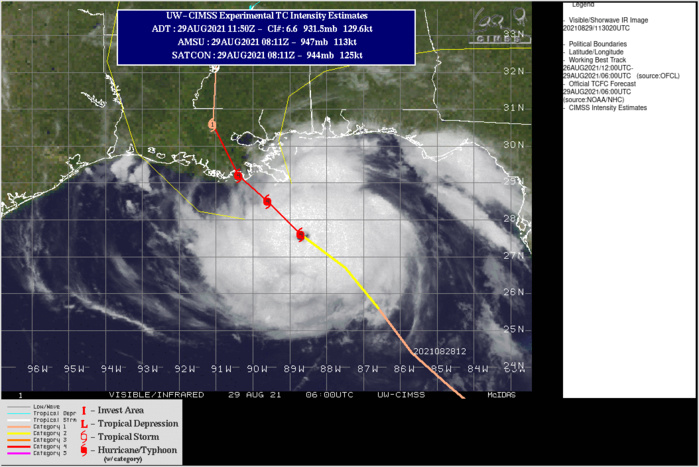 ATLANTIC. HU 09L(IDA). THE CYCLONE IS NOW A POWERFUL AND EXTREMELY DANGEROUS 130KNOT/HURRICANE , CAT 4. 130KNOTS=SUPER TYPHOON/CYCLONE FOR THE JTWC. AIRCRAFT RECON READ A PRESSURE OF 933MB/HPA AND 146KNOT WINDS AT 700MB/HPA. THE NATIONAL HURRICANE CENTER FORECAST A PEAK INTENSITY OF 135KNOTS BY 29/18UTC BUT DO POINT OUT THAT THE PEAK INTENSITY MAY REACH CATEGORY 5. IF NEEDED CLICK ON THE IMAGERY TO ANIMATE IT.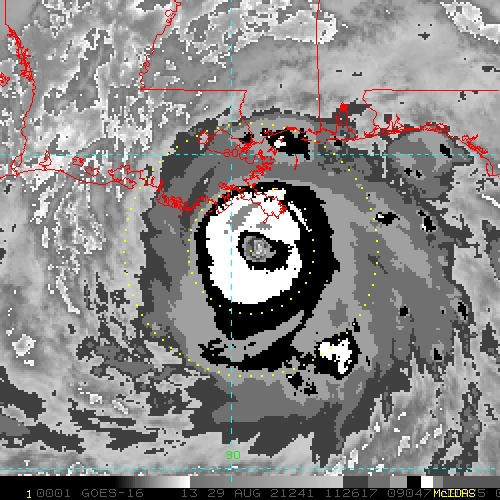 TXNT25 KNES 291136 TCSNTL A. 09L (IDA) B. 29/1130Z C. 28.5N D. 89.5W E. ONE/GOES-E F. T6.5/6.5 G. IR/EIR H. REMARKS...WMG IS SURROUNDED BY AND EMBEDDED IN B RESULTING IN A DT OF 6.5 AFTER ADDING 1.0 FOR THE EYE ADJUSTMENT. MET AND PT ARE ALSO 6.5. FT IS BASED ON DT. I. ADDL POSITIONS NIL ...TURK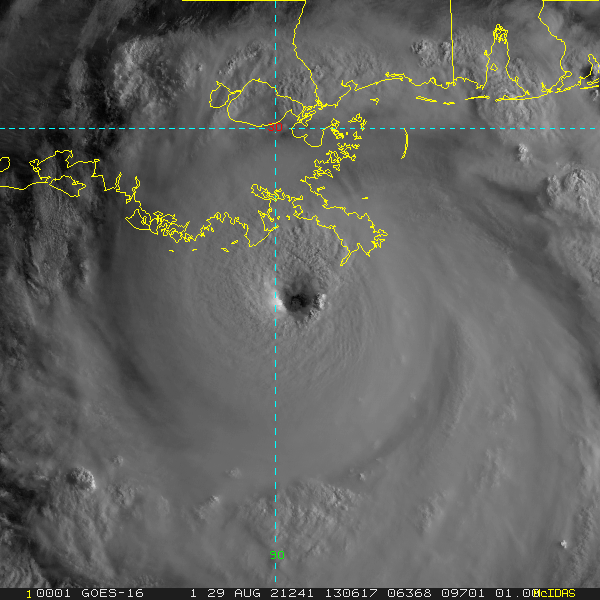 HU 09L(IDA). 29/1306UTC. 1KM VIS.