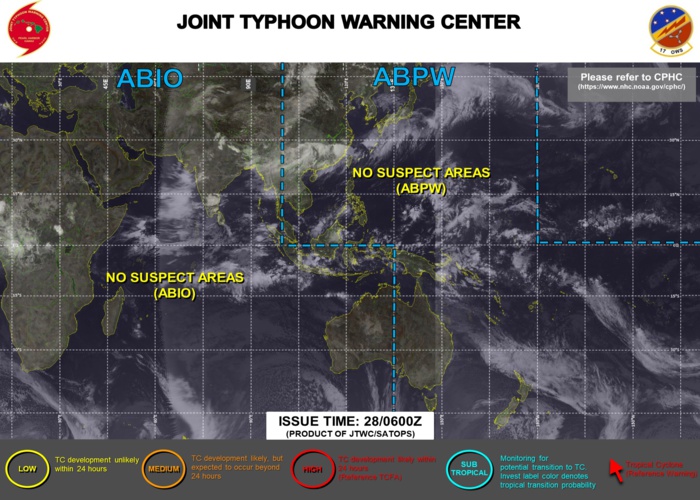 2021 JUNE 28 0630UTC #EASTERNNORTHPACIFIC
HU #05E #ENRIQUE
WARNING 12/UPDATE
As of 00:00 UTC June 28, 2021:
Location: 19.4°N 105.8°W
Maximum Winds: 80 kt ( 150km/h)
Gusts: 100 kt ( 185km/h)
Minimum Central Pressure: 975 mb
CATEGORY US: 1
LOCATED AT 28/00UTC 1855 KM SOUTHEAST OF SAN DIEGO, HAS TRACKED NORTH-NORTHWESTWARD AT 15KM/H OVER THE PAST SIX HOURS.
Cheers,
Patrick Hoareau
JTWC PH
ILES SOEURS
Joint Typhoon Warning Center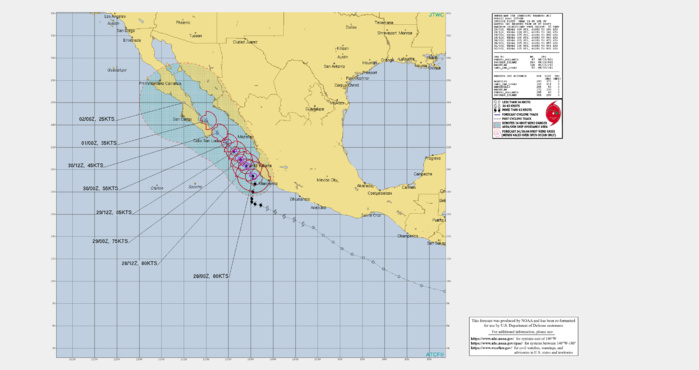 EASTER NORTH PACIFIC. HU 05E(ENRIQUE). WARNING 12 ISSUED AT 28/04UTC.
JMV FILE
0521062200 81N 843W 15
0521062206 86N 865W 15
0521062212 91N 886W 15
0521062218 96N 907W 15
0521062300 104N 927W 20
0521062306 111N 941W 20
0521062312 117N 950W 25
0521062318 121N 959W 25
0521062400 124N 969W 25
0521062406 129N 978W 25
0521062412 135N 986W 25
0521062418 141N 995W 25
0521062500 148N1004W 30
0521062506 151N1013W 35
0521062512 155N1021W 40
0521062518 158N1030W 45
0521062600 162N1038W 55
0521062606 165N1045W 60
0521062612 168N1051W 70
0521062618 169N1056W 75
0521062700 171N1059W 75
0521062706 174N1059W 80
0521062712 180N1058W 80
0521062718 187N1056W 80
0521062800 194N1058W 80
NNNN